Technology
Being a supplier of both components and complete solutions, we master a wide range of Technologies
Injection Moulding
Our machinery includes more than 300 injection-moulding machines with a clamping force ranging from 25 to 1,250 metric tons, which enables us to produce parts from below 1 gram up to 5,5 kilograms. Among the injection moulding technologies we use are multi-component moulding, air moulding and insert moulding.

Finishing
We also perform other work on components such as welding, decoration, embossing and glueing. 
Surface Treatment
Our surface treatment technologies include PTFE coating, PVD coating, plasma coating and hard coating. Further we have a network of regular business partners in the metal finishing of parts.
Assembly and complete system supply
We offer manual as well as fully automatic assembly, packaging and labeling of components or complete systems.
Through our global network of regular business partners we can source the components needed in complete systems.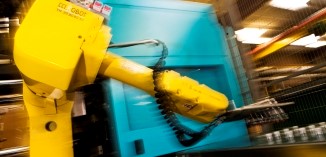 Automation...
is a natural part of the manufacture of plastic products and surface coating. We have extensive experience in production automation, such as robotic handling of parts, materials handling and in-line quality control, including vision control and functional tests.